Fuel their tummies with the school, educating their minds
then that will lead to a hope and pathway out of poverty.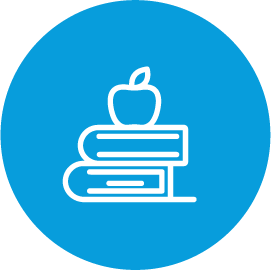 2023-2024
School is in Session!
There are hungry children in our Community. kidsPACK is in our Community to help.
Partnering with 16 Churches, 21 Corporate organizations and over 1,300 Volunteers; kidsPACK provides meals in 80 Polk County and 2 Hillsborough County schools on the weekend - who are suffering with hunger.
Want to get involved?
Food Donation Drive
kidsPACK is excited to have you join the fight against hunger in your community. Click the link below to get involved in our current food drive, so no child goes hungry!
Help out kidsPACK by buying a rack of ribs – only $25!
Sponsored and cooked by The Kathleen Lions Club, you will have a delicious meal on Saturday, October 21, 2023!
Two pickup locations Kathleen Lions Club on the North side of Lakeland and SOMOS Church on the South
kidsPACK mission has a single goal – make sure no child goes hungry
Our Mission
Our mission is to improve the lives and restore a basic level of dignity for less fortunate children in Polk County and beyond.
Our Vision
kidsPACK is a non-profit organization supported by community leaders, corporate sponsors and volunteers dedicated to feeding disadvantaged children; giving them a backpack of nutritious food each Friday to sustain them on weekends when they do not have access to subsidized school meals.
Our Purpose
Our purpose is to energize the community to impact the lives of children sparking a positive change. We extend children hope.
Florida charity gift giver registration #CH35308. "A copy of the official registration and financial information may be obtained from the division of consumer Services by calling Toll-free (800-435-7352) within the state. Registration does not imply endorsement, approval, or recommendation by the state.
Connect with us on social media
Does Your Company Match Donations
or Offer Grants for Volunteering?​
Receive updates and information on 
how you can help feed hungry children.